Repainting Your Living Room with Benjamin Moore & Graber®
10:24 AM 12.03.2022
Repainting Your Living Room with Benjamin Moore & Graber®
From family movie nights to casual get-togethers with your friends, your living room has a lot to live up to throughout the year. With its ability to effortlessly pair functionality with style, how you go about decorating the space will likely influence how you use the space in the days ahead. While the furniture and decor you place inside the room will always have a noticeable impact, don't forget to consider the role that color also plays. At Columbia Paint & Wallcover, we can help you think about the options and provide the supplies if you want to go about repainting your living room this year.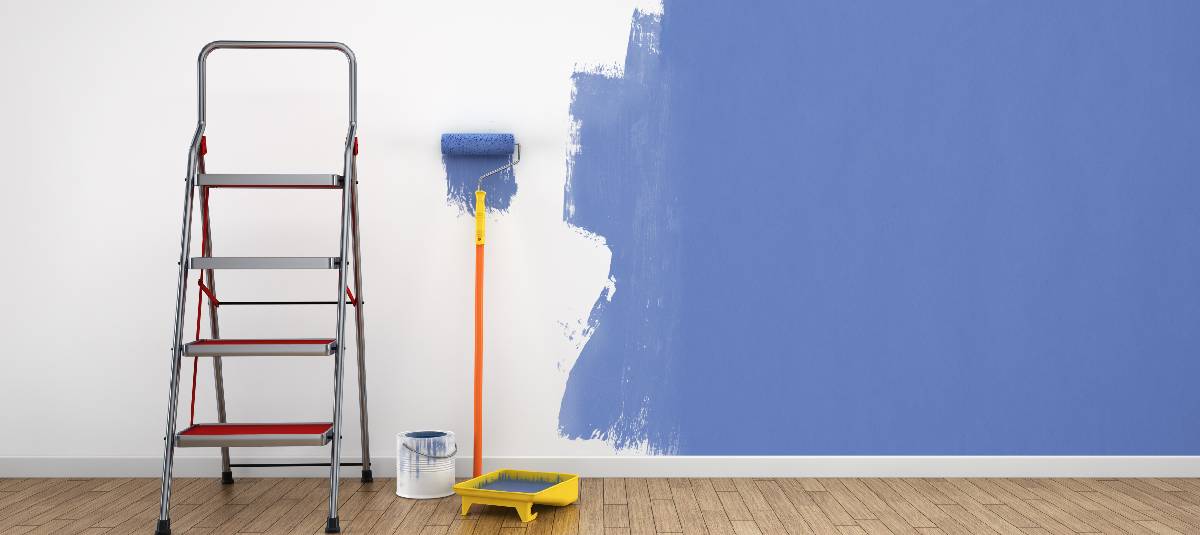 When planning what you hope to do with the space, you may find that you are looking for calming neutrals that will work well with your existing decor. If so, allow our team to help you explore our offerings, including beautiful neutrals. While you may immediately think about tans or creams, our collection houses a wide assortment of options. Many of our looks even have undertones of green and gray, which can come in handy if you are hoping to create a specific aesthetic or color palette. As you start thinking about repainting your living room, feel free to ask us about sample sizes so that you can swatch areas in your room. Watch how these colors change and develop as the light in your space changes throughout the day.
Beyond neutrals, our specialists can also help you when it comes to matching or complementing othercolors in your space with your wall paint. Matching or contrasting colors help to instantly upgrade your surroundings. Of course, if you are redesigning a room from scratch, these bolder colors can also serve as a great backdrop as you think about layering and building design. As you can see, there are many avenues to explore when repainting your living room.
Our range of interior paint also includes bold looks as well, so if you are hoping to take a risk, we can help you find the perfect way to do just that. For some, repainting your living room signifies the chance to introduce eye-catching looks that will completely redirect the energy. If you aren't ready to commit to an entire wall, that's okay, too. Repainting an accent wall and/or accessory furniture such as a bookshelf, coffee table, or end table can also bring these bold looks into your home in smaller bite-sized pieces.
At Columbia Paint & Wallpaper, we appreciate that everyone's design journey looks a little different, so we are happy to help you find the perfect way to update your space this year. If you would like to learn more about our Benjamin Moore paint, Graber® window treatments, or anything in between, feel free to get in touch today. We are located at 1114 Carmack Blvd, in Columbia, TN. Our phone number is 931-388-2806. Our service area includes Columbia, TN and the surrounding area. Contact us today to get started. We look forward to helping you transform your residence as you begin repainting your living room.