When it comes to turning a house into a home one of the first steps is selecting interior paints. Your paint color choice is a direct reflection of your style, but at Columbia Paint & Wallcover we know that choosing the perfect paint is about a lot more than just the color. You want to carefully consider a whole host of other attributes like washability, durability, sheen, and ease of application. Then of course there are specially formulated paints for ceilings, bathrooms, stained walls, and uneven surfaces. There's a lot to think about but our wide selection of paints is sure to meet any need you have.
Muletown Hardworking Paint
Created and sold all over the country, this paint is named for the small Tennessee town that Columbia Paint & Wallcover is proud to call home. This paint truly lives up to its name and is the perfect interior paint choice. As a thank you to the community that supports our store, $2 from the sale of every gallon is donated to the Boys and Girls Club of Maury County.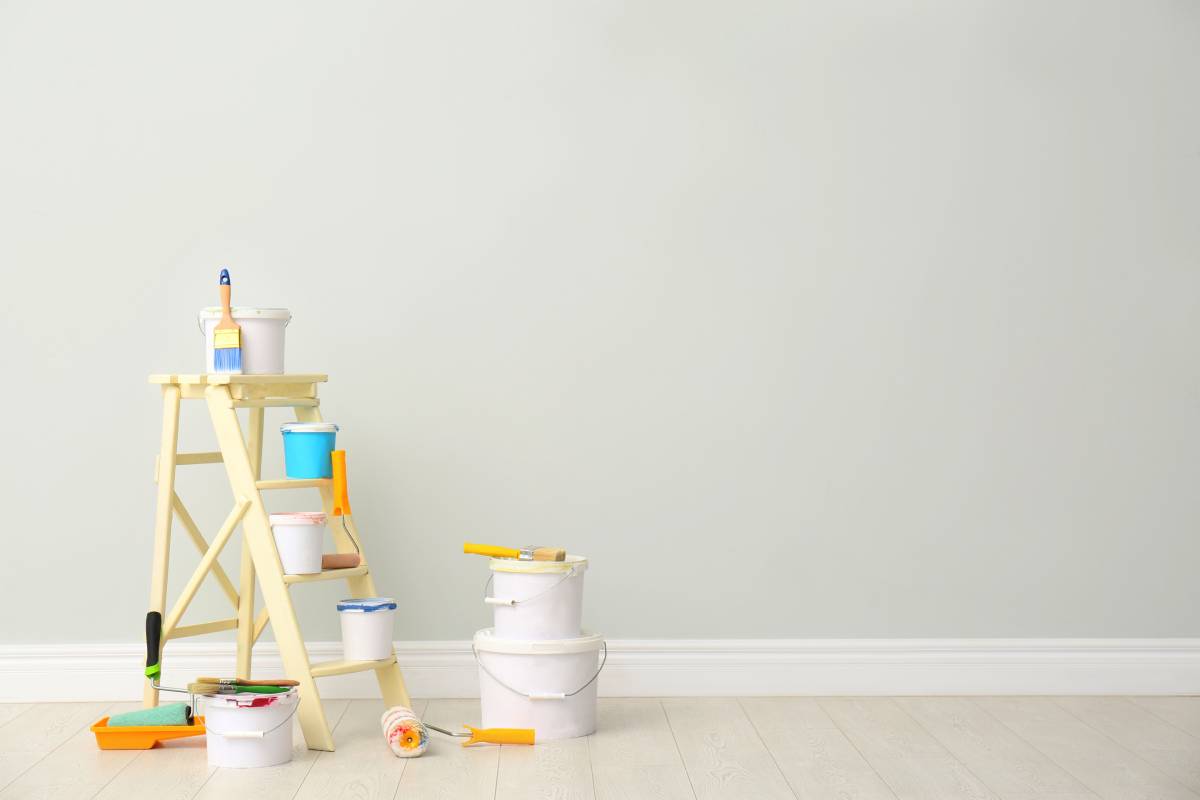 Richard's interior paints come in every color, and they deliver a lasting product. With premium pigments to guarantee color consistency and formulas that resist mildew, abrasion, corrosion, and temperature damage, these paints create low-maintenance results that will endure and impress. Available in flat, matte, eggshell, satin, and semi-gloss finishes, allowing you to fully customize your painting experience. If you're looking for an easy-to-apply paint that can stand up to stains and repeated scrubbing, there is the Signature Series Ceramic Paint and Primer in One. For a smooth look that is durable on high-touch surfaces, there is the Signature Series Enamel Alkyd Wall & Trim. They also offer the tried-and-true classic Rich series including ultra-flat paints specifically for the ceiling. For tough to paint surfaces like metal, drywall, and masonry there is THOR Ultra-Premium, a waterborne acrylic enamel that is fast drying and weather resistant.
Farrell-Calhoun has a research lab full of dedicated chemists who work tirelessly to produce some of the most innovative interior paints on the market today. With an ever-growing emphasis on Green Products Farrell-Calhoun is proud to offer "Green Wise" paints that improve indoor air quality and reduce harmful emissions. These paints include the Evergreen Lifetime Acrylic, which can be tinted any pastel color and will even work on metal. The Interior Waterborne Acrylic-Alkyd, which combines the easy latex application with the durability of enamel and comes in an endless list of colors. The Interior Latex and Interior Acrylic Enamel, which both provide durable washable surfaces. And the Interior-Exterior Acrylic Latex, which features excellent flexibility and color, blocks mildew and reduces dirt pick-up.
For PPG, customer feedback has always been a priority. They partner with their customer to ensure they are creating truly high-quality innovative interior paints that everyone wants to use. Their collection of products includes the highly resistant UltraLast™ Interior, the one-coat Timeless® Interior Paint and Primer, and the easy-to-touch-up Wonder Tones™ Interior Latex, among many others. PPG carries paint that is especially for floors and porches, some that are designed to seal surfaces and repair hairline cracks, and some that are specifically engineered to hide and cover in just one coat. No matter what sort of surface you are trying to paint, there is a PPG paint that will work for you.
Benjamin Moore has been producing high-quality paints and finishes since 1883. They craft their resins and use unique proprietary Gennex® colorants to deliver superior performance and color consistency. No matter what you are painting and what desired result you want Benjamin Moore has one or two or a dozen paint types to meet your needs. There is the Muresco Ceiling Paint which creates a uniform finish that will make your ceiling one less thing to think about. Aura Waterborne Interior Paint creates vibrant and lasting colors. Aura Bath & Spa Waterborne Interior Paint has been specifically designed for high-humidity environments. Regal Select, which has been a trusted Benjamin Moore paint for more than 60 years. And ben® Waterborne Interior Paint which provides premium color with a user-friendly application.
When you're looking for specialty coatings or you need to cover a challenging hard-to-coat surface INSL-X® interior paints are the way to go. Their Stix® Waterborne Bonding Primer will stick to glossy tile, PVC, vinyl, plastic, metals, and so much more. They also offer fire retardant paint, waterproofing coatings, cabinet coatings, and rust-preventative paints. They even offer a color-changing ceiling paint that goes on pink so you can verify where you've painted and then dries to a uniform white finish.
For budget-conscious customers, Coronado interior paints provide dynamic color choices and finishes that stand up to repeated washing and cleaning with soap and water. Their Tough Walls line is sure to have the colors you need, and the quick-drying formula makes repainting a room a breeze.
No matter which brand of interior paint you decide on for your home, the experts at Columbia Paint & Wallcover will have you covered. Whether you are a professional painter or just out there doing it yourself our experts would love to help you pick the brand and color that will make your wall painting dreams come true. You can contact us online and a member of our team will get right back to you. We are proud to be a family-owned company located in Columbia, Tennessee, and serving Spring Hill, Thompson Station, Nashville, and Lawrenceburg.