Every area inside your home contributes to its ambiance, environment, and aesthetic. From your walls to your trim to your ceilings, interior paint is a great way to create the home of your dreams, starting with your color palette. At Columbia Paint and Wallcover near Columbia, Tennessee, we carry a wide variety of super-premium, premium, professional, and specialty interior paints for all your home renovation needs. Our team cannot wait to help you find the perfect paint products to complete your next project!
When it comes to finding the right interior paint product for your home, the selection process goes beyond just choosing a color. With the wonderful range of products we carry at Columbia Paint and Wallcover, it is vital to take into consideration features like finish, durability, application, and more. Whether you are looking for specialty, professional, premium, or super-premium paint, you have plenty to choose from. Transforming your home into your dream home can start today!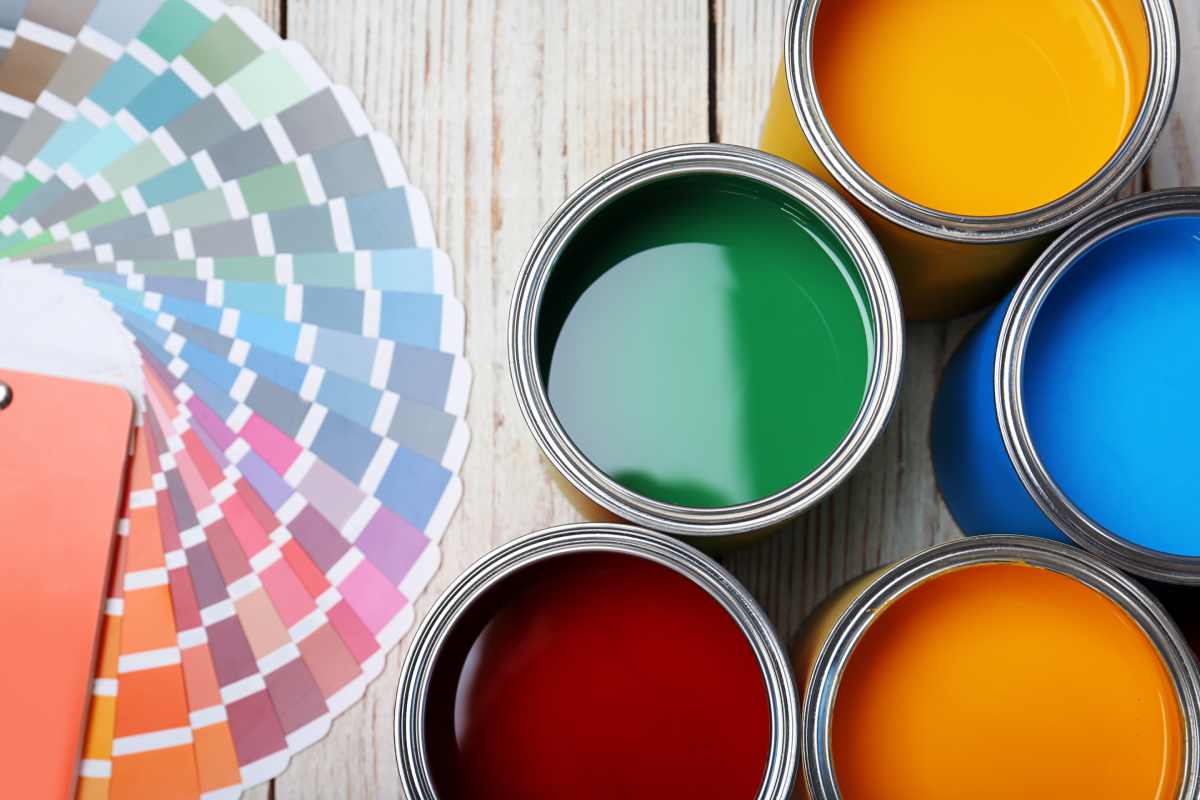 At Columbia Paint and Wallcover, we proudly carry paint products from the following brands:
Muletown Hardworking Paint, our very own brand
Richard's Paint
Farrell-Calhoun Paint
PPG Paint,
INSL-X®
Coronado Paints
Super Premium Interior Paint
When you hear the term 'super premium interior paint,' you likely expect this paint to be the best of the best, and you are correct. Super premium paint products are industry leaders in paint technology, performance, and hide. Super premium paints are known to deliver long-lasting results and intense, opaque color while maintaining convenience and durability. Super premium interior paints are an excellent choice for well-loved areas in your home where your paint may experience touches, scuffs, or bumps. At Columbia Paint and Wallcover, we carry super premium paints such as the Benjamin Moore Aura® Interior Paint line, the Benjamin Moore Waterborne Ceiling Paint, and the Benjamin Moore Aura® Bath and Spa Paint.
While all of our paint products at Columbia Paint and Wallcover have benefits, premium interior paint can benefit customers in various ways. Premium paints have higher-quality binders than lower-quality paints, which can adhere better to surfaces for overall color performance and hide. Quality ingredients in an interior paint product will ensure that it lasts the test of time in your home. In addition to the Benjamin Moore Ultra Spec SUFF-X paint, Satin Impervo Paint, Regal Select® Paint, Natura Paint, Muresco Ceiling Paint, Muletown Hardworking Paint, and ben® interior paint products, a member of our team would be happy to discuss other premium paint options with you.
Professional Interior Paint
Simply put, professional paint is used by professional painters for commercial jobs or for significant projects. Professional paints are made with high-quality ingredients and will offer exceptional hide, require minimal touch-ups, resist spatter, and more. If you are looking for paint products for your next professional interior paint job or you want to learn more, a member of our team would love to talk to you about our professional paint options. We carry many products, such as the Benjamin Moore Ultra Spec 500 line, Rich Pro 4000, and the Benjamin Moore Super Hide line of professional paints.
If you want to add special effects or texture to your walls, such as glitter, sand, or even glaze, specialty paint products may be the perfect option for your home. Specialty interior paint products are the ideal way to achieve a unique aesthetic goal you have in mind while keeping the renovation process accessible. Specialty paints from Columbia Paint and Wallcover will help you design your dream home without complicating the process with a myriad of products, materials, resources, and time. We carry the Benjamin Moore Studio Finishes line of specialty interior paint and would love to help with your next specialty paint project.
No matter what sort of vision you want to bring to life with interior paint, our talented team cannot wait to help you find the right products to achieve your goals. In addition to interior paint, Columbia Paint and Wallpaper provide exterior paint, primers, paint consultations, and wallpaper services.
Contact us today to talk to a member of our team about all your interior paint needs for your next project. Columbia Paint and Wallcover proudly serves Columbia, Thompson's Station, Spring Hill, Boston, Bethesda, Burwood, Lawrenceburg, Westside, and Deerfield, Tennessee.
.