Wood Coatings and Finishings
Wood is among the most common components used in all types of construction. Whether it's a deck, fence, siding, furniture, flooring, or cabinets, you want to be sure the natural grains of the wood are enhanced and protected with appropriate coatings and finishes. At Columbia Paint & Wallcover near Columbia, Tennessee, we carry a wealth of wood coatings and finishes that will add everlasting sheen to your wood surfaces and help transform them into masterpieces.
The Benefits And Differences In Wood Coating And Finish Sheens
Flat Finishes provide a forgiving treatment to any wood project. A flat finish will not draw attention to the flaws if your wood surface is damaged with scratches, dents, and unevenness.
Flat finishes may be less durable than low luster and high gloss, but they will expertly smooth out unsightly defects on any wood surface. Flat finishes are suitable for surfaces that don't require a lot of cleaning, or if you are looking to cover up some imperfections.
Low Luster Finishes fall right in between flat and gloss. From a straight-on view, the surface will appear flat, but at an angle, it will appear as though it has a slight sheen. They are long-lasting and easy to clean, but the sheen may expose some surface imperfections.
Gloss or Semi-gloss Finishes are incredibly durable and hold up to humidity and temperature fluctuations. But because of the shine, they draw attention to flaws. Gloss finishes are perfect for surfaces that need extra protection or where a shine adds to the grain's beauty. Gloss finishes are easy to clean but must be applied carefully to avoid streaking and should be avoided on surfaces with lots of blemishes.
Types Of Wood Coatings And Finishes
Interior finishes are suitable for various interior surfaces, including floors, cupboards, furniture, and more.
EnviroTex Lite® is a pour-on high gloss finish perfect for creating a deep lustrous glow, especially for smooth-topped tables. The result is glass-like. One coat is usually all it takes, but secondary coats can easily be applied for a richer, deepened effect.
General Finishes High-Performance Top Coat is another water-based finish. It is perfect for tables, cabinetry, and furniture and comes in flat, satin, semi-gloss, or gloss and is applied with a brush.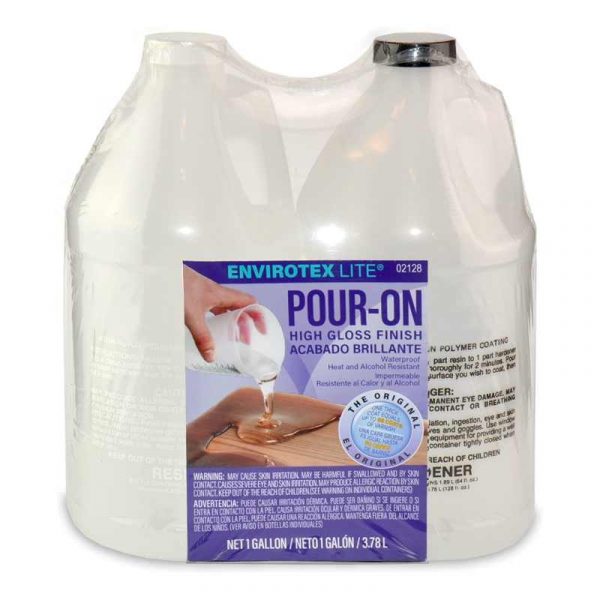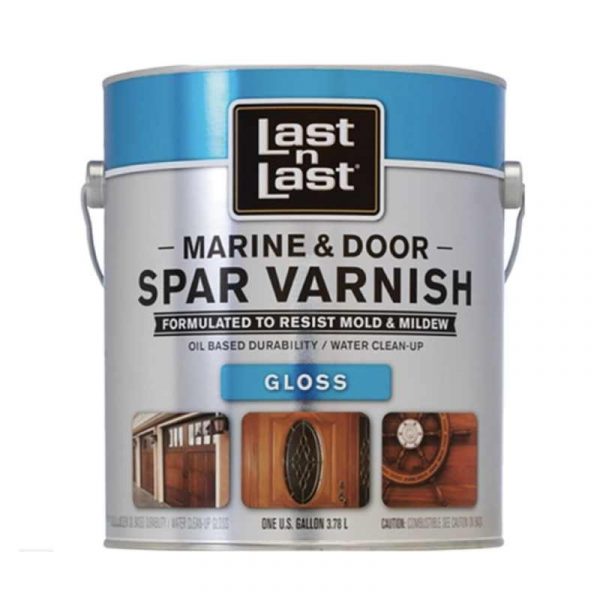 Exterior Finishes are equipped to stand the elements, so they are suitable for outdoor wood finishing projects such as fences, decks, picnic tables, and more.
Flood CWF Wood Finish is a flat clear wood finish that provides a natural or tinted finish that protects wood from sun and water damage. It is fully transparent and lasts up to six years.
Last 'N Last Marine & Door Spar Varnish Gloss provides outstanding protection for all types of exterior woodwork and is formulated to resist mold and mildew.
While lacquers and polyurethanes are used to add protection and sheen to your wood surface, there is a difference between the two. Lacquer is typically sprayed on and dries quickly. Polyurethane is applied with a brush and adds a protective shine.
Minwax® Helmsman Spar Urethane adds a clear, durable finish to wood that gets direct exposure to sunlight, water, or temperature changes. It comes in gloss, semi-gloss, and satin sheens.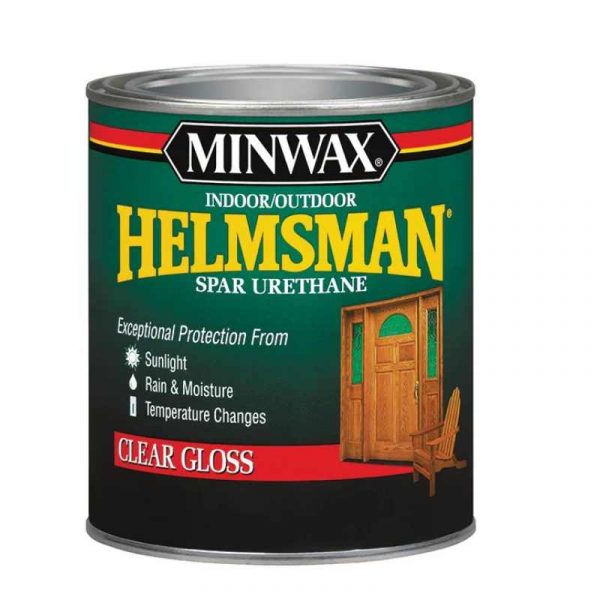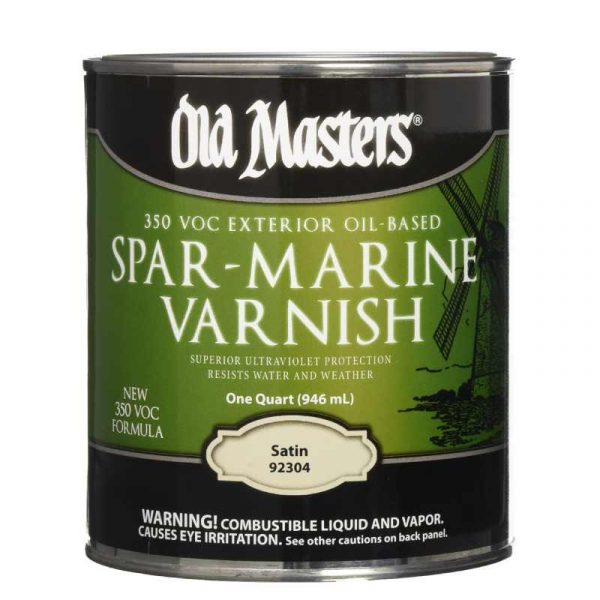 Exterior varnishes and polyurethanes are also made to stand up to the elements and are perfect for various outdoor surfaces.
Old Masters Marine Sparis a clear gloss oil-based Varnish perfect for extended durability for fences, railings, lawn furniture, doors, and above-the-water-line marine surfaces.
ZAR Polyurethane Exterior is a clear gloss formulated to deliver superior performance on exterior wood surfaces and contains ultraviolet radiation absorbers and antioxidants.
A Quick Primer On Finishing Wood
Whether you are finishing your grandmother's antique hutch, a wood floor in your new cottage, or kitchen cupboards in a fixer-upper, finishing a wood surface is easier than you think and can be done in a few simple steps. When using Wood Coatings and Finishes from Columbia Paint and Wallcover, your wood finishing project will look like a professional's. When finishing wood, there are just a few simple steps that you need to follow:
Sand the wood to smooth the surface.
Use a dampened cloth to clean off the dust.
After the surface is dry, apply two coats of stain.
Apply one coat of finish and let dry.
Gently sand your surface with fine-grit sandpaper, then clean off the dust.
It is wise to repeat this step a couple more times.
You do not need to sand after the last coat of finish; this will allow the sheen to glow.
Stop into our store in Columbia, TN, or contact us online, and one of our team members will reach out.
We are eager to meet you and hear about your wood-finishing projects. Our team of experts can help you identify which wood coatings and finishes are right for your project.
We proudly serve Columbia, Thompson's Station, Spring Hill, Boston, Bethesda, Burwood, Lawrenceburg, Westside, and Deerfield, TN.