When you visit Columbia Paint & Wallcover, you will find a wealth of outdoor paint options at your fingertips. Our collection includes exterior paint, exterior stains, and exterior primers. Your exterior walls are guests' first impression of your home, and our team wants to ensure you are always putting your best foot forward. A fresh coat of outdoor paint can entirely transform your home, improving your mood and increasing your house's value. We have products from top brands like Benjamin Moore® and UGL®, and our expert team can help you find the perfect option for your next project.
Protection: Outdoor paint creates a barrier between the walls of your home and the natural elements. A fresh coat of exterior paint helps protect from sun, wind, rain, sleet, snow, and even insects.
Durability: The added protection of a coat of exterior paint also increases the durability of your siding, masonry, and brick. Painted exteriors will last much longer than unpainted walls.
Style: Exterior paint is a great way to express your sense of style. You can choose bright accent colors for your doors and trim or opt to paint your entire home in warm neutrals. Selecting colors that bring you joy can also significantly increase your mood when arriving at your home.
Curb Appeal: A freshly painted home is more appealing to passersby, which can be highly beneficial when selling your home. Studies show that a new coat of exterior paint or exterior stain can increase your property value by up to 5%.
Low Cost: Unlike many other remodeling options, adding exterior primer and exterior paint is a relatively cost-effective process. The lower cost also makes you more likely to maintain the outdoor paint job. You can also easily switch colors if your aesthetic choices change.
Flat or Matte Finishes: If your exterior walls have stains or imperfections, you should consider a flat or matte finish. This type of finish has little to no reflectivity and is great at hiding any issues with the surface. These finishes work well on wood siding and vinyl siding.
Eggshell or Satin Finish: If you want a little shine, these low-lustre exterior paint finishes are a great option. Eggshell and satin finishes still hide imperfections and provide excellent coverage. They are also more durable and easier to clean than flat finishes. This finish works well on vinyl siding, brick, and masonry.
Semi-Gloss Finish: If you want reflective paint that stands out in the sunlight, a semi-gloss finish is an excellent choice. This finish works well to highlight elements like eaves, soffits, overhangs, windowsills, door frames, trim, and doors.
High-Gloss Finish: An exterior paint with this finish highlights imperfections, but it also provides the most protection. High-gloss finishes are easy to wipe clean and protect your exterior walls from oils and other destructive elements. This finish works well for doors and other high-traffic places.
Exterior Paints: These specialty outdoor paints are formulated to stand up to elements. Exterior paints are also designed for unique surfaces like brick, metal, and masonry. You can get exterior paint in any color you can imagine.
Exterior Stains: These oil or latex-based products are used on wood surfaces. They protect from water damage and rot. Exterior stains can be clear to let the natural wood show, or you can choose a tint to transform the look of your wooden surfaces.
Exterior Primers: Before you apply outdoor paint to any surface, it is important to use a primer. Exterior primers help fill pores and create a smoother surface for your stains. This reduces the amount of paint you need, and the time it takes to complete a project.
Benjamin Moore® Ultra Spec® EXT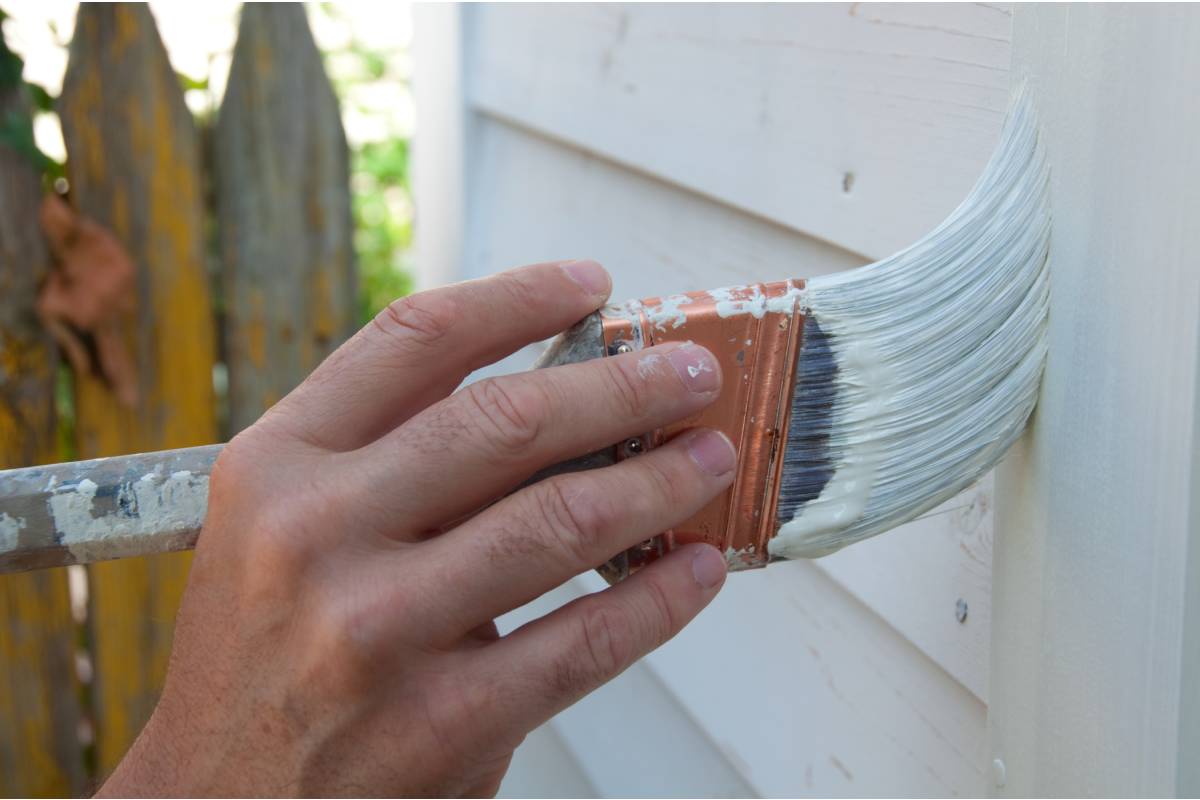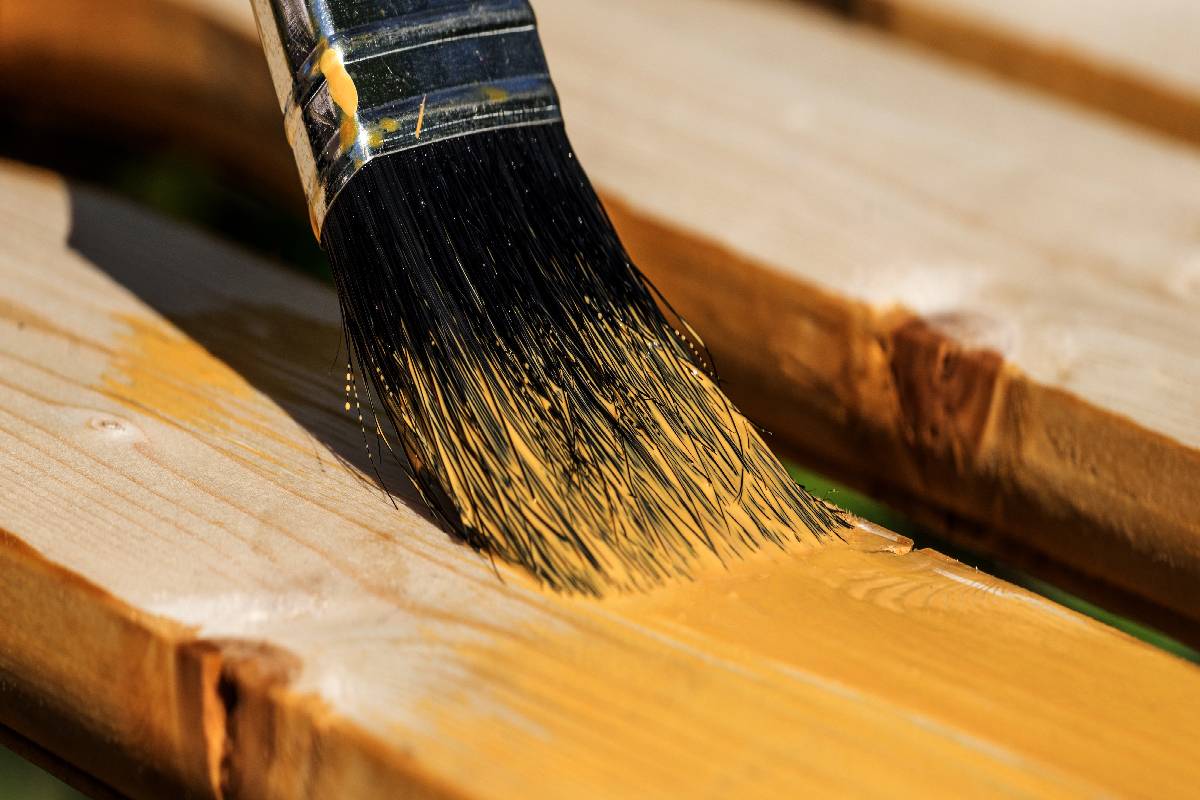 Benjamin Moore® ARBORCOAT® Waterborne Exterior Stain
Benjamin Moore® Floor & Patio Enamel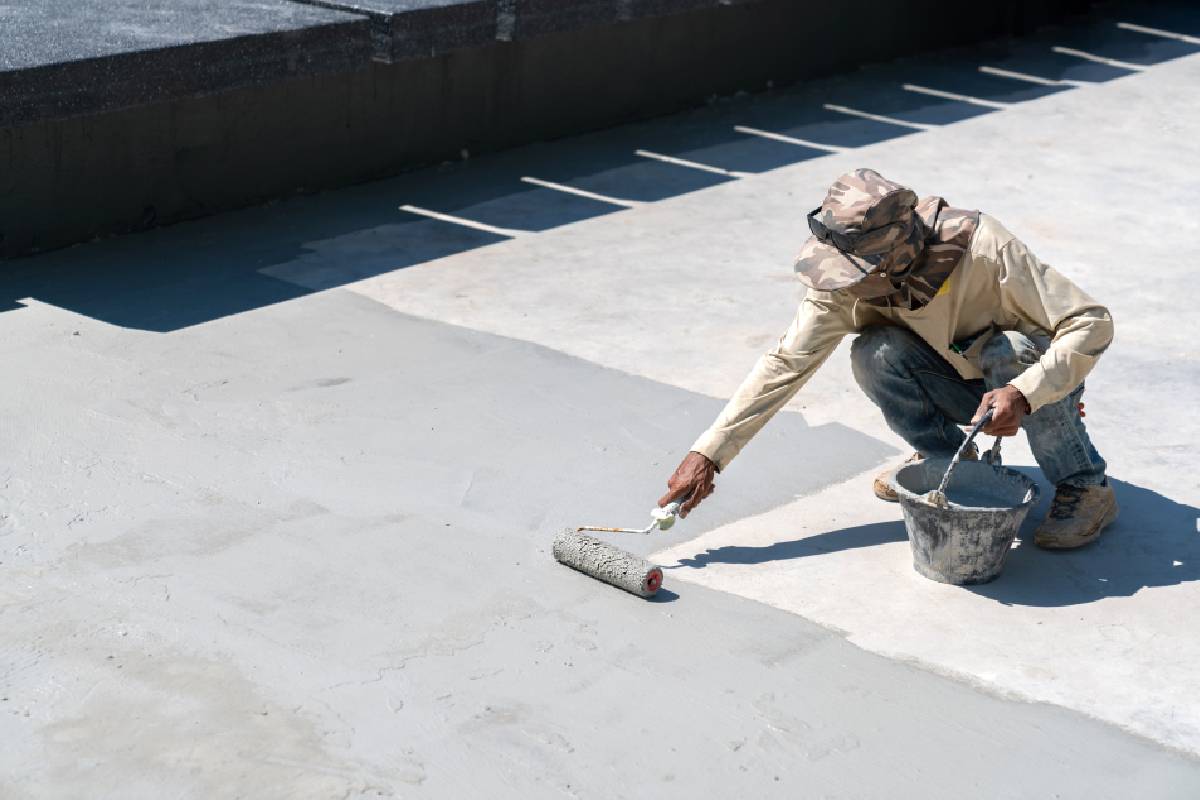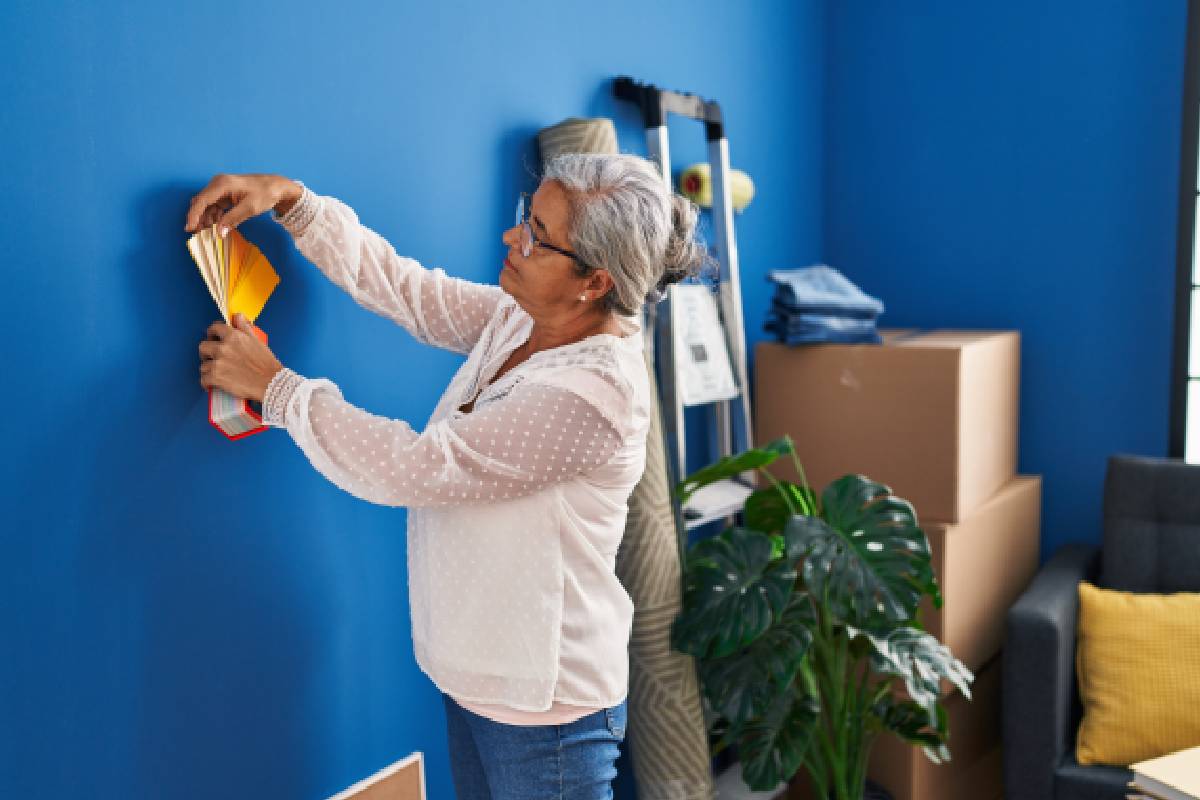 Benjamin Moore® Aura® Exterior Paint
Benjamin Moore® Restore Wood Restorer
Benjamin Moore® Regal Select High Build Exterior Paint
Benjamin Moore® Regal Select MoorLife Exterior Paint
Benjamin Moore® Regal Select MoorGard Exterior Paint
Benjamin Moore® Impervex® Latex High Gloss Enamel
Benjamin Moore® Brighter Brightener & Neutralizer
Cutek® Extreme Exterior Oil Stain
Cutek® Extreme Wood Preservative
UGL® All-Dry Latex Waterproofer
No matter which type of exterior paint or exterior stain you decide on for your home, the experts at Columbia Paint & Wallcover will literally have you covered. Whether you are a professional painter or just out there doing it yourself, our experts would love to help you pick the brand and color that will make your wall painting dreams come true. You can contact us online, and a member of our team will get right back to you. We are proud to be a family-owned company located in Columbia, Tennessee, and we proudly serve Spring Hill, Thompson Station, Nashville, and Lawrenceburg.