Announcing the Color of the Year 2023 near Columbia, TN
9:14 AM 21.11.2022
Announcing the Color of the Year 2023 near Columbia, TN
Benjamin Moore recently released their new Color Trends 2023 Palette, and this assortment features a range of stylish looks. With 2022 officially coming to a close, the iconic paint brand has offered a peek into what the new year will bring when it comes to colors that may begin to inspire us throughout the next calendar year. And this time, a playful, peppy color that can instantly liven up any home tops the list: Raspberry Blush.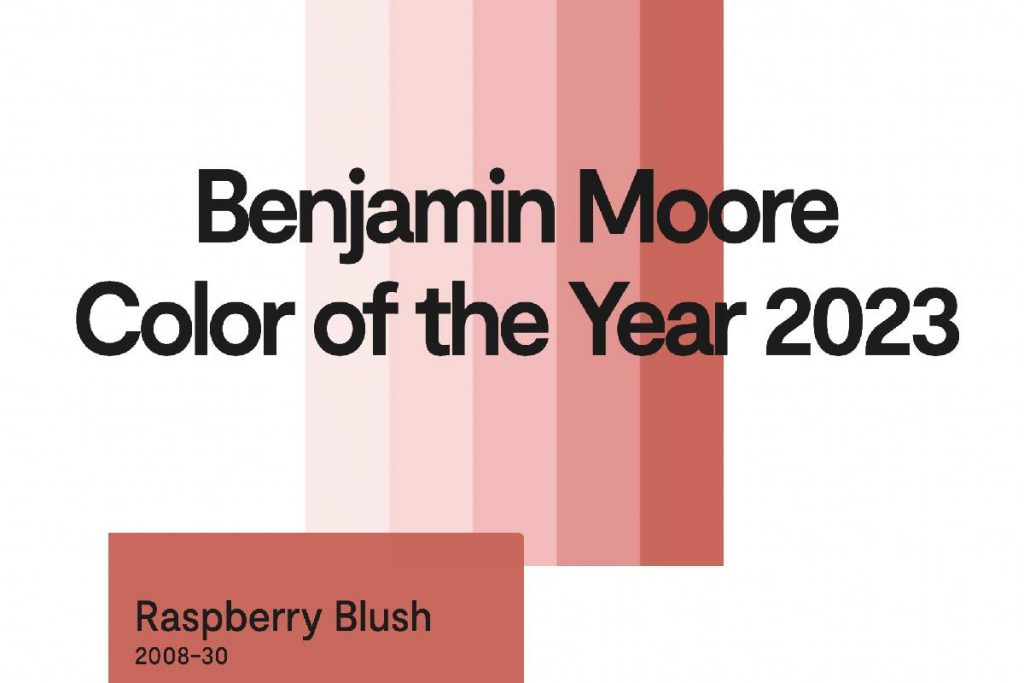 Raspberry Blush is Benjamin Moore Color of the Year 2023!
The saturated sunny raspberry is a bold look that stands in stark contrast to the neutrals that we have seen dominating interior design magazines for the past few years. Previously, grays, whites, and tans took center stage, but now, a vivacious, punchy berry is set to make its debut.
You may be wondering: which environments are best suited for Raspberry Blush? This charismatic color is perfect for any space that could benefit from a hint of energy and pizzazz. Of course, with its eye-catching nature, it's sure to command attention. While you can certainly coat an entire accent wall, feel free to take inspiration from the color itself and think outside the box. Consider doors or pieces of furniture if you want to incorporate the look in smaller doses. Or, if you're ready to make a splash, use it to repaint a nook in your living space or child's playroom ceiling.
As with many of our interior paint colors, Raspberry Blush is available in a range of finishes. Therefore, it's easy to repaint any type of surface in any setting. If you are covering walls in a low-traffic area, such as a dining room, consider a flat/matte finish. This could also work great on ceilings. Now, for hallways or entryways, eggshell be more in line with your needs. This popular finish showcases a hint of shine that is a bit more lustrous than flat. Satin is the next step up. As this scales just before the shinier looks of semi-gloss and high gloss paint, it's perfectly positioned in an approachable middle ground.
The Benjamin Moore Color Trends 2023 Palette
In addition to the Color of the Year 2023, Benjamin Moore also highlighted other standout looks, such as New Age, Savannah Green, Starry Night Blue, and North Sea Green. Each with their own special charm, these colors are sure to add a bold and bright focal point to any setting.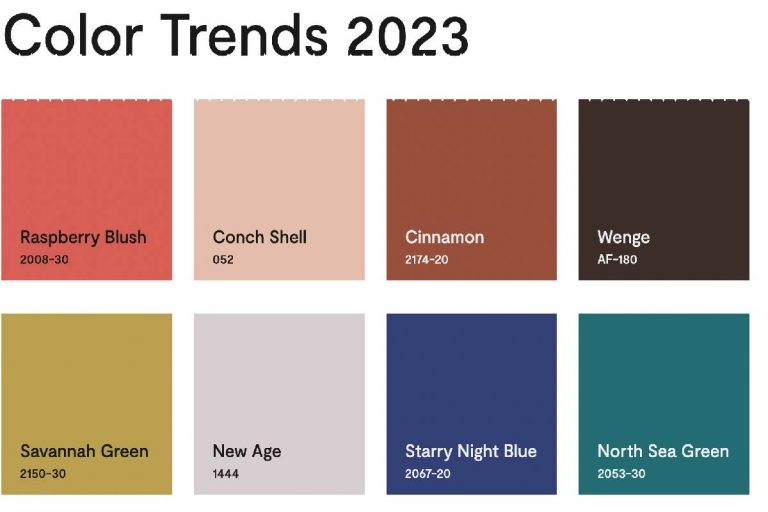 Whether you're on the fence about color choice or have already decided to go with something from the Color Trends 2023 Palette, we are here to help you complete your upcoming DIY project.
To find out more information about our full range of paint and products, feel free to stop by our showroom. We are conveniently located at 1114 Carmack Blvd, in Columbia, TN. Our phone number is (931) 388-2806, so don't hesitate to reach out if you have any questions about our current hours of operation. Our service area includes Columbia, TN and the surrounding area. For decades, we have been working alongside our clients in order to help them bring their vision to life, and we would love to do the same for you. Contact us today to get started. We look forward to hearing from you.