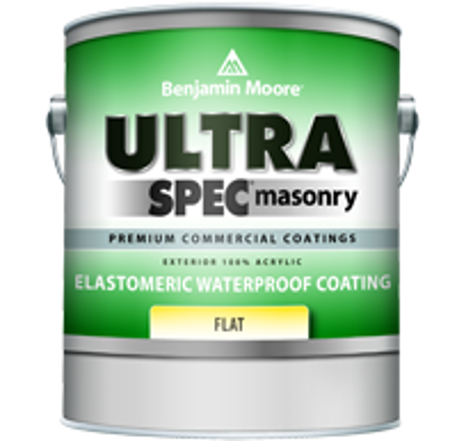 Ultra Spec Masonry Elastomeric Waterproof Coating Flat
$36.99 – $162.99
Description
A high-build, flexible 100% acrylic coating. When applied as directed, up to 20 mils wet film thickness, this product bridges minor surface imperfections, provides outstanding durability, and offers long lasting protection.
Reduces the porosity of masonry surfaces
Breathable finish allows interior moisture to escape w/o damage to the film
Provides a waterproof finish that protects structures from moisture damage
Mildew Resistant
200% elongation
Mildew resistant
Bridges cracks up to 1/32″
Provides excellent surface adhesion
High alkali resistant up to pH 13
Higher hiding
Tintable
Engineered with Gennex® Color Technology
Recommended for:
For use on exterior masonry surfaces such as smooth stucco, concrete block, pre-cast concrete, poured in place concrete and tilt-up construction.